Join us for YesData 2023!
In this free, in-person conference you will:
Learn about new Snowflake features and how to integrate them into your DataSignals Cloud workflow

Hear about the new data added to the Yes Energy catalog that could enhance your models
Receive training on how to be a super use of our DataSignals Cloud (Snowflake) and DataSignals API products
Hear from Max Frey, VP of Business Development at THG Energy Solutions
... and more!
A full Italian lunch will be provided at Maggiano's in Memorial City.
Guest Speaker: Max Frey, THG Energy
Active Energy Management: Bridging the Gap Between End-Users and Grid Conditions
A growing portion of electricity costs for C&I end-users are stemming from grid conditions. While plenty of large users are familiar with how to navigate these variables, the mass C&I market is not. What are relevant considerations for C&I customers, and what value can be unlocked by "bridging the gap"?
Schedule:
10:00 am - Arrive and get settled in
10:30 am -

Unlock the Power of Snowflake: New Features and Product Integration Showcase

11:00 am - New data and data operations at Yes Energy
11:45 am - Break
12:00 pm - Active Energy Management: Bridging the Gap Between End-Users and Grid Conditions with Max Frey, THG Energy
12:45 pm - Lunch and Informal Networking
2:15 pm - DataSignals Cloud and API Basics
3:30 pm - Break
3:45 pm - FTR and DART Constraint Analysis in DataSignals Cloud
4:15 pm - Wrap up
4:30 pm - Grab a drink with Yes Energy in the Maggiano's bar downstairs
Join us for lunch at Maggiano's and savor the rich flavors of Italian-American dishes inspired by Nonna's traditional recipes.
Address: 602 Memorial City Mall, Houston, Texas, 77024
Get Directions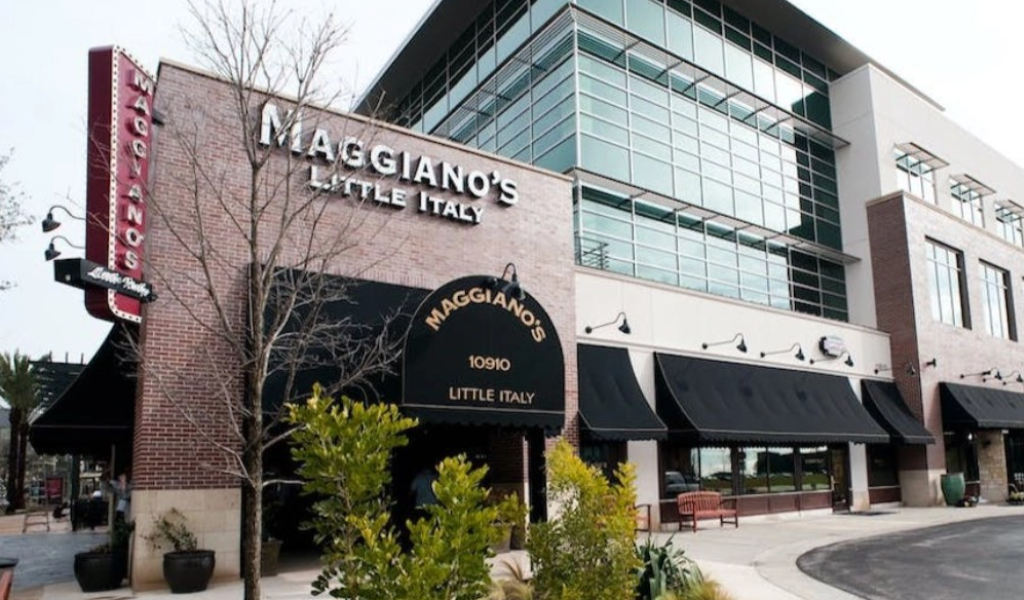 Presenter Bios
Max Frey, THG Energy Solutions
Max Frey joined THG Energy in April of 2013. Mr. Frey develops and maintains relationships with industry clients who utilize THG's offerings for automated demand response and energy management. Mr. Frey combines experience in utility invoice analysis and deregulated energy sales with a deep understanding of THG's offerings to closely work with clients to develop and deploy energy solutions for commercial and industrial end-users around the country. Frey works out of THG's Austin office, is a graduate of Trinity University, and earned his MBA from the University of Texas at Austin.
Esther Hurbace, Yes Energy
Esther Hurbace is a Customer Success Manager at Yes Energy. Esther joined the team in November of 2022, with a focus on supporting our DataSignals customers. Prior to Yes Energy, Esther led Client Success Operations in the world of Human Performance with a focus on Military and Professional Sport project resourcing, planning, and execution. Outside of work Esther enjoys reading, camping, fishing, live music, and spending time with family. Connect with Esther
Sam Lockshin is the Product Manager of the Data Products at Yes Energy, which deliver Yes Energy's high quality power market data catalog to customers using a variety of modern technologies. Sam has recently been working on adding more data pipeline tools such as change data capture and data lineage features to the Data Products. Sam works closely with Emily Merchant and the Data Engineering team to ensure Yes Energy's rich data catalog is available and easy to consume across the Data Products. He also has a passion for extracting value from data using modern data science and machine learning techniques and is just as passionate about getting on the road to visit customers. His background in geospatial and time series data analytics got him interested in energy markets. You can catch him at hot yoga, at the club dancing, playing piano or traveling to cool geological destinations. He also enjoys good a horror flick.
Emily Merchant, Yes Energy
Emily is the Senior Product Manager for Market Data at Yes Energy, which involves supporting all of the ISO, public, and third party data in Yes Energy. This includes supporting data we already collect from existing sources, working with customers to determine what new data we should collect from new sources, and working with customers to determine what new data partnerships we should pursue. This past year Emily was heavily involved in bringing on two new partners: Enertel AI and Natural Gas Intelligence (NGI), which dramatically expanded the time series forecasts and natural gas data in our data catalog. Prior to Yes Energy, she worked for various companies in the energy industry, including Navigant Consulting (now Guidehouse), E Source, GDS Associates, and Energy Trust of Oregon. When Emily is not nerding out on the energy industry she enjoys biking, skiing, and traveling.
Jacob Schmidt, Yes Energy
Jacob Schmidt is the Customer Success Manager for the DataSignals products. He is engaged in supporting all of Yes Energy's products, providing training, and engaging our customers for feedback and product assistance. Outside of having fun with Yes Energy's clients, learning Python, and researching power markets, he enjoys the outdoors, traveling, and meeting new people. He values balance, humility, and community. Connect with Jacob
Brett Turner is a Senior Data Engineer and tech lead at Yes Energy. He has been with Yes Energy for more than ten years and has a wide range of skills and knowledge, including SQL, ETL, and data quality. He has worked on a wide range of data sets, including outages, constraints, and FTRs. Previous to Yes Energy he worked as a gas data pipeline analyst and has been critical in integrating gas data into Yes Energy products. When not slaying code, Brett enjoys skiing, hiking with his pup, and learning Japanese. Hajimemashite!
Back to top