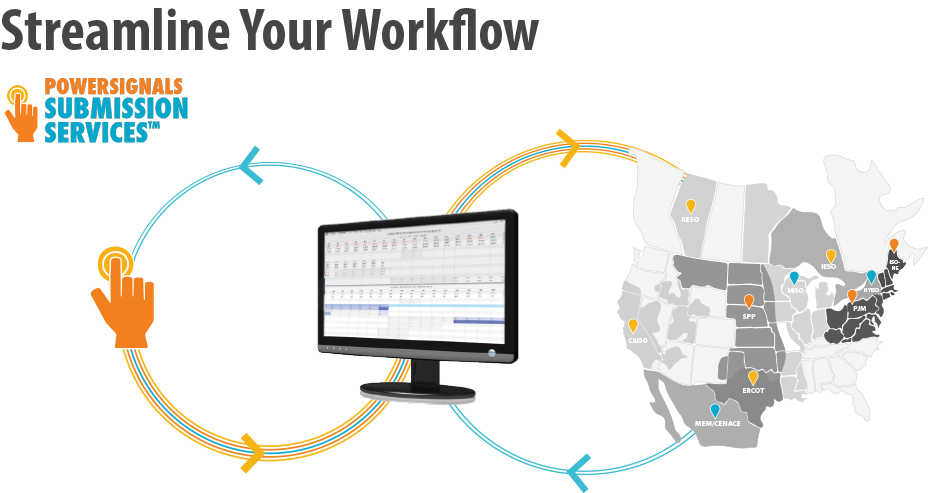 Seamlessly build, analyze, validate, and submit your trades.
Submission Services offers a streamlined, virtual workflow. Submission Services allows you to build, analyze, validate, and submit all within one solution. When the market clears, your awards will display in the Daily Portfolio Analysis module so you can easily track profit and loss. We also include API endpoints that allow you to fully automate your submission process.
PRODUCT FEATURES
Build and analyze your portfolios using PowerSignals

Validate and submit portfolios with the click of a button

Receive your day-ahead clearances

Track profit and loss in real time

Manage your Market Accounts using the Account Manager module

Fully automate your workflow using our Submission API endpoints
Customer Support
Customer satisfaction is our top priority. PowerSignals Submission Services comes with the same dedicated on-call support staff.