About Yes Energy
Yes Energy is the leader in energy market data. Founded in 2008, Yes Energy set out on a mission to deliver nodal power traders powerful, insightful, actionable data, and our legacy product, PowerSignals, was born. As power markets have developed and evolved, so have we. Yes Energy now offers the most robust, high-quality energy data in the industry in whatever format you need for the stage of the journey you and your company are in. We believe in the power of data, and we want to ensure that you can utilize our data to perform game-changing analytics.
The volume of data available in the industry is exploding, and it can be difficult to determine how to turn that data into actionable insight for your business. That's where we come in. Yes Energy will hand you the keys to the best energy market data available, taking care of the nitty-gritty aspects of data management so you can power your business and the grid.
We aggregate and standardize data from all Independent System Operators (ISOs), non-ISOs, and third-party partnerships, and that includes historical data from the inception of the markets. We take data quality seriously, and we are dedicated to collecting, cleaning, mapping, monitoring, AND engineering data. All of this data is available in the format best suited for your business, whether that's through our powerful user interface, an API, the Cloud, or a Lake.
We'll meet you where you are on your data transformation journey, and then take you where you want to go.
Data Security
Yes Energy knows that one of the challenges our customers face with the ever-increasing volume of data being produced is managing cybersecurity risk. Yes Energy takes security seriously and we are proud to hold SOC 1: Type 1 and Type 2 certifications as part of our dedication to providing best-in-class data products. Yes Energy completed its SOC certifications, with no exceptions, in just under a year. If you're interested in learning more about our processes and security procedures, please contact support@yesenergy.com for more information.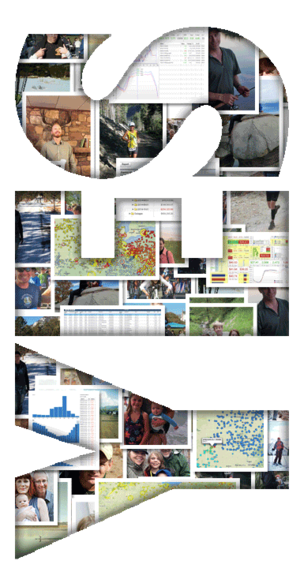 COMPANY CULTURE
Why are we called Yes Energy?
Our business was founded on the principle of saying Yes to customers. We think that our customers have great ideas and we try to say Yes to them as often as possible. Our culture is infused with a "can do" spirit and a drive to do more to help power market participants make great decisions.
What are we dedicated to?
Our customers, of course. We also care about power markets that work, and we support the pursuit of efficient markets by devoting our efforts to delivering the best market information and insight. We believe in the power of open and competitive markets to assure reliable and low cost supply of electricity to everyone.
How did we get our Yes Attitude?
As Michael McNair got Yes Energy up and running in early 2008 he often thought about something he read: how John Lennon and Yoko Ono met. John attended an art gallery where Yoko was putting on a show. One exhibit was a ladder and when you climbed up there was a magnifying glass that could be used to see a teeny, tiny Yes written on the ceiling. Who knows what Yoko was really trying to say but it seems to us that finding the positive answer is how a company should approach its work with customers.
Who Are We Now?
We are a team of energy and information professionals who really think that power market data is fun. We love to collect and integrate huge amounts of real time energy information and make sense of it for our customers. We are top notch energy analysts, database gurus, application developers and economists. Most of our team has devoted their careers to energy market information. We are dedicated to keeping up with power markets as they evolve, and taking responsibility for quickly solving sticky market data problems so that our customers don't have to.
Where Are We Headed?
Our story continues as our users ask us to create new solutions that extend our support across their workflow. We are building new tools for people who participate in power markets and who make these markets work-- because we want them to work too ... and because we like to say Yes to our customers.