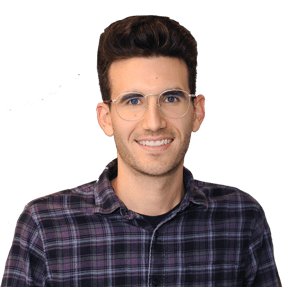 Sam Lockshin
Product Manager
"Gain actionable insight to power your business with Yes Energy's robust, comprehensive, engineered, and secure data products. Whether you're just learning to navigate markets, are a data science whiz, a small trading shop, or a large utility, we have solutions for you and your business data needs."
Big Data is here and it's driving the digital transformation journey which enables companies to improve operational efficiency, customer satisfaction, decision making and profitability. However, data across all industries the world over is increasing at a rapid pace, and North American power markets are no exception. Increasing volumes of data become available to nodal market participants each day. Securing and deriving insight from that data can prove challenging, but necessary.

The suite of DataSignals® products delivers powerful, insightful, actionable data to power nodal market participants. DataSignals delivers robust, comprehensive, engineered, and secure Yes Energy® data to customers through the technologies most suited to translate it into actionable insight that will power your business. Whether you're just learning to navigate markets, or you're a data science whiz, a small trading shop, or a large utility, we have a solution for you and your business data needs.

Easy, REST API-based option that is fantastic for Excel users and robust enough for system integrators. Use the API across all of your tools including data science applications like R and Python. Access the same content that lives in PowerSignals®, QuickSignals®, and Position Management™.

KEY BENEFITS
Easily feed market data into your spreadsheets and in-house tools
Huge library of example endpoints making it simple to get started
Linked to the familiar data and modules in PowerSignals, QuickSignals, and Position Management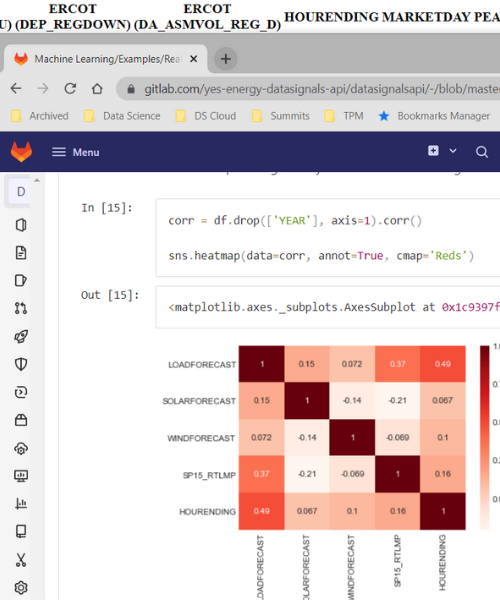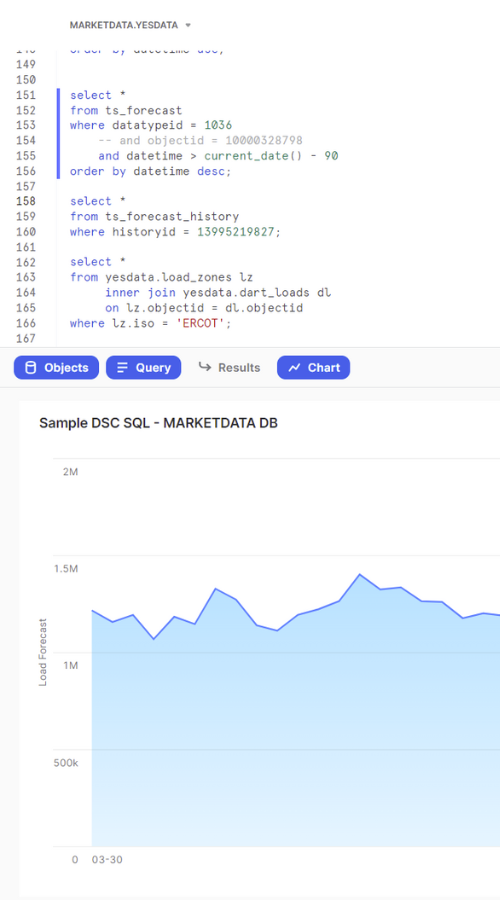 DS Cloud is Yes Energy's data warehouse available in a cloud-based share. It has the look and feel of a relational database plus the elasticity and power of cloud computing. DS Cloud provides ultimate accessibility, via web browser or in a database tool or use it in analytics like Python, R, Tableau, Excel or PowerBI.
KEY BENEFITS
Access Yes Energy's entire warehouse of real-time, model-ready data - with no limits.
Is remotely accessible from anywhere - empower your whole team regardless of where they are.
Platform agnostic allowing users to easily integrate Yes Energy data into their warehouse solution providing flexibility in a changing environment.
Leverages Snowflake technology to give quick access to our data store. Snowflake is a data warehouse that was built specifically for the cloud making it an excellent platform for DS Cloud
DS Cloud's use of Snowflake brings with it the best in class security - enabling you to focus less on security and more on using the data
Cloud architecture provides a secure & redundant warehouse that is always available
High performing - crunch large sets of data faster than ever before

DataSignals Lake allows your business's data experts to work with Yes Energy's data in the tools and frameworks they prefer, fueling a multitude of analytics and machine learning processes. DataSignals Lake is ideal for businesses who already have established computing power, storage, or security processes, allowing users to download and import raw data files into existing networks, storage systems, and processes. DataSignals Lake offers the ultimate flexibility and scalability to power your business' data needs.
KEY BENEFITS
Big Data with NO throttles
Access to all of Yes Energy's extensive nodal power market data
Bulk population of downstream systems
Metadata catalogs
Amazon S3 with gzipped compressed .csv files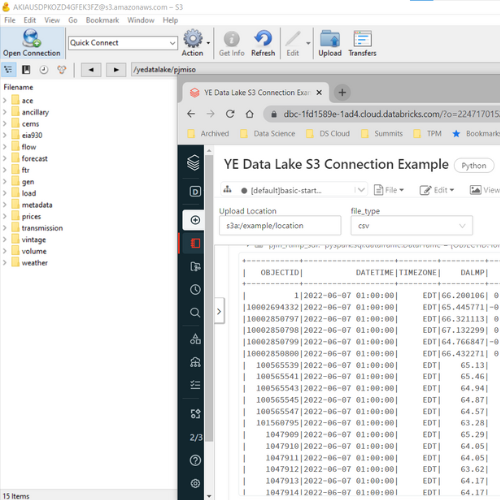 OUR CUSTOMERS LOVE DATA, TOO
"Yes Energy is an awesome company; extremely customer focused and committed to continuous improvement!"