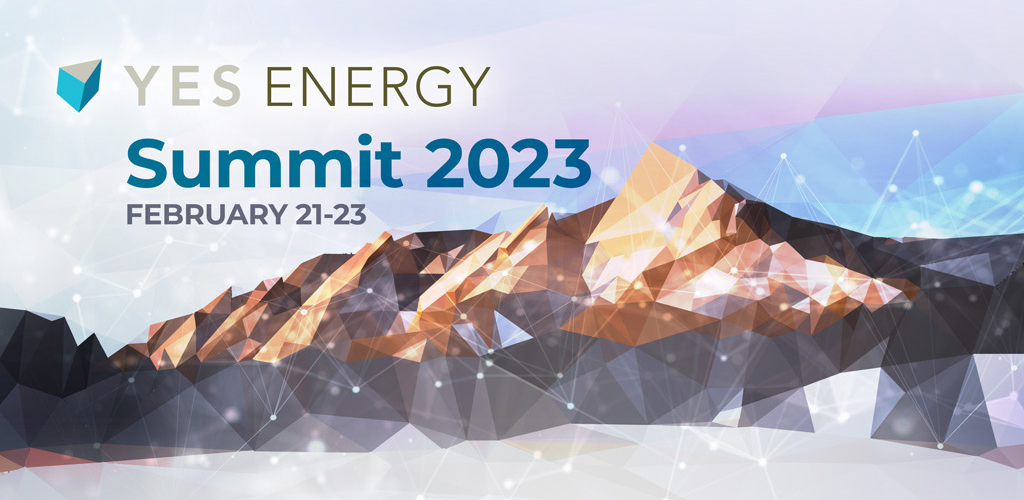 Guest Speakers
Michael Baker is the co-founder and CEO of Tyba, a unified solar and storage modeling platform for development and operations applications. Michael leads product and modeling efforts at the company. Prior to Tyba, Michael led the Grid Analytics team at Cypress Creek Renewables, which was responsible for developing solar, storage, and price modeling tools in addition to supporting storage-related development activities across the US. Before that, Michael worked at Stem and EnerNOC.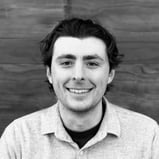 Elizabeth Crouse, K&L Gates
Elizabeth Crouse provides business-focused solutions for U.S. federal, state, and international tax problems in a variety of transactions and investment structures. Elizabeth works hand-in-hand with clients to create and implement practical and efficient international and domestic corporate structures, negotiate tax-focused and tax-informed provisions in a variety of contracts, and lead transactions, particularly in the renewable energy and fuels, hydrogen, carbon, and cryptocurrency industries.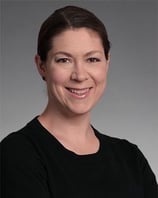 Jonathan Downing, Habitat Energy
Jonathan "Jonny" Downing currently manages the Habitat US Data Science team and has been working with Habitat since its founding in 2017. In this role, Jonny is responsible for developing Habitat's price forecasting and battery optimization algorithms in ERCOT and ultimately across all US markets. His previous assignments at Habitat had him working on battery storage solutions for UK's National Grid and the Australian AEMO markets. He has a Master's in Engineering Science and a PhD in Machine Learning from the University of Oxford.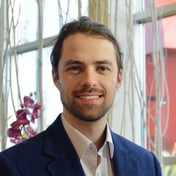 Maria Faconti is a partner in the firm's Austin office where she is a member of the Power practice group. Having worked as a staff attorney at the Public Utility Commission of Texas (PUCT), Maria has in-depth knowledge of how to navigate the complex regulatory requirements. She represents a variety of market participants, including generators and retail electric providers, before the PUCT, Electric Reliability Council of Texas (ERCOT), and the Texas Reliability Entity. Maria focuses her practice on a broad scope of regulatory issues, including commercial and settlement disputes, market structure, rates, market power, compliance and enforcement, development-related matters, policy questions, registration and certification questions, and transmission system access. Maria also assists clients in responding to Public Information Act requests.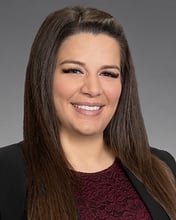 Chris Gervais, Enertel AI
Chris started his career in power and renewables working as a technical service operator for a large wind turbine manufacturer headquartered in Germany. He stumbled accidentally into wholesale power markets as an energy trader with Nova Scotia Power, eventually transitioning to market analytics at Algonquin Power. He holds a Bachelor's degree in Engineering and a Master's degree in Management Analytics. Currently the CEO of Enertel AI, Chris is passionate about the intersection of machine learning, clean energy, and bulk power markets.
Casey Keller, Caerus Commodities
Casey has over 15 years of experience in the energy industry across trading, asset management, and development. Currently, she runs the asset focused side of Caerus Commodities, a third-party services company focusing on asset optimization, offtake origination, debt and equity placement, project diligence, project development, and risk mitigation for renewables projects with a focus on energy storage, biofuels, and renewables projects. Previously, she was doing origination and structuring for Able Grid Energy, a battery storage developer and prior to that, she led M+A and asset management for the Power & Infrastructure unit at Sumitomo Corporation. Other jobs include LNG commercial development at GDF Suez, asset manager and developer for Engie's Canadian, Mexican, and U.S. wind/solar/cogen/biomass portfolio, Board member for the Atlantic Centre for Energy, senior consultant at Pace Global, and power trader at Fulcrum Power. Casey graduated Phi Beta Kappa from the University of Texas at Austin with degrees in International Business Honors Program, Finance, and Plan II Liberal Arts.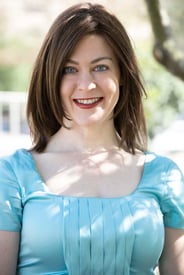 Peter Kelly-Detwiler, Author, The Energy Switch
Peter Kelly-Detwiler has over 30 years of experience in the electric energy industry, with much of his career in competitive power markets. Formerly and SVP leading Constellation Energy's Demand response team, he's currently a leading consultant in the electric industry, providing strategic advice to clients and investors, helping them to navigate the rapid evolution of the electric power grid. Mr. Kelly-Detwiler offers numerous keynotes, trainings, and workshops on a wide range of topics for organizations such as the American Public Power Association and the Smart Electric Power Alliance. He has also written widely on energy issues for Forbes.com and GE, with over 300 articles to his credit. His book on the transformation of electric power markets - "The Energy Switch" - was published by Prometheus Books in June of 2021.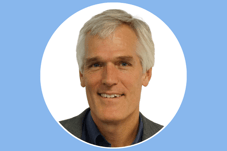 Samuel Larsen, Atmospheric G2
Samuel is the Head of Analytics and Data Science at Atmospheric G2 (AG2). He joined AG2 in January from the electric and gas utility sector, where he spent 8 years as a trade floor and operational utility meteorologist before transitioning into Data Science. He has over a decade of meteorology experience and serves on the American Meteorological Society Board for Private Sector Meteorologists. Samuel has extensive experience in utility operations, engineering, and information technology, in addition to his meteorology and data science background. Samuel holds a Bachelor of Science degree in Applied Meteorology from Embry-Riddle Aeronautical University and a Master of Science degree in Geosciences from Mississippi State University.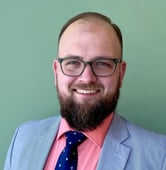 Ruta Skučas is a partner at the firm's Washington, D.C. office and is a member of the Power practice group. Ruta advises her clients on energy issues, focusing primarily on electric and natural gas matters, before the Federal Energy Regulatory Commission (FERC), as well as state and federal entities. She has particular experience in energy trading, including on compliance and enforcement issues. Ruta also counsels renewable generation and independent transmission developers on strategic considerations and requirements associated with participation in the markets operated by independent system operators and regional transmission organizations (ISO/RTO).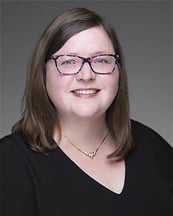 J.P. first joined TESLA as an Economist in 2001 and has since accumulated over 15 years of load forecasting and research experience with both them and in the regulated utility space with 7 years at PacifiCorp in Portland, Oregon. He is now responsible for the Innovation Program at TESLA which determines their highest priority research and development efforts, as well as their next strategic partnerships and collaborations. J.P. received his BA in Economics from Virginia Tech in 2001, his MBA from the University of Georgia in 2006, a graduate certificate in Energy Policy from Portland State University in 2020 and completed Northwestern University's executive course in Product.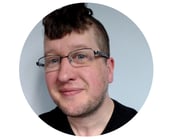 Back to top
Yes Energy Presenters
Amber Armentrout is the VP of Data Operations for Live Power, Yes Energy's premium grid monitoring service. She is an enthusiastic leader striving to provide the most accurate real time generation and transmission data to energy traders. Previously, Amber was a Senior Operational Data Analyst at Ventyx, an ABB company working with the Advisory group to provide necessary inputs for long term forecasts for the energy industry. She graduated from the University of Colorado with a Bachelor of Arts in Mathematics & Economics. Amber is passionate about data and energy markets. She lives with her family in Lafayette, CO and enjoys running.
Alex Bennitt is the Manager of Fundamental Analysis for Live Power, Yes Energy's premium grid monitoring service. His team focuses on value add analyses & building visualizations that help customers leverage Live Power and Yes Energy data better. Over the past 5 years, he has moved through many roles, from deploying sensors in the field, to calibrating facilities for Live Powers ERCOT, PJM, MISO, & SPP products.
Jesse Carver is an Account Executive on our Sales team. He acts as a conduit, connecting the needs of market participants with Yes Energy's solutions, by building relationships with new and existing customers. He is especially interested in the renewable energy transition and emerging technologies.
Meghadeep Roy Chowdhury is a Market Analyst in Yes Energy's Market Monitoring team. He works closely with Customer Success teams, and Data Quality and Development teams, focusing on PJM, MISO, and the Canadian markets, to make sure that market and policy changes do not affect Yes Energy's products, and customers. When you don't see him at work, you'll find him hiking in the mountains.
Kim Chrislip is the Senior Director for Power Infrastructure at Yes Energy. In this role, she manages both the Market Monitoring team, as well as Transmission and Generation teams responsible for mapping all power related data and creating cross-data relationships. She has been in the energy industry for 17 years with a background in both power and oil markets. Before joining Yes Energy, Kim was Global Director of Operations for Genscape's Oil Division (now owned by Wood Mackenzie) and the Director of Operations at ClipperData (now owned by Kpler). Based out of Boulder, Colorado, you can normally find her out hiking or rock climbing most weekends.
Portia is a Senior Markets Analyst on the Market Monitoring Team. She works with the Market Data Operations (MDO) and Customer Support teams, focusing on the Electric Reliability Council of Texas (ERCOT), New England ISO, and New York ISO. Before joining Yes Energy in 2022, she worked for the New England ISO for 6 years. Outside of work you can usually find Portia hiking up a mountain, napping, skiing down that same mountain, or tearing up the salsa dance floor.
Daniel Cullen is the Technical Product Manager for Submission Services and Position Management at Yes Energy. His prior experience includes bond trading as well as agricultural commodity and currency (FX) risk management. He studied abroad in China at Shanghai Finance University for Chinese and in South Africa at Cape Town University for the pharmaceutical and medical device industries. He has worked in India, Mexico, and South Africa on short-term assignments. He is currently pursuing a master's in electrical engineering to develop, apply, and grow his knowledge of electrical circuits. Outside of work and school, he enjoys reading historical non-fiction, traveling, and visiting new coffee shops.
Eli is the Director of Data Operations at Yes Energy. In his role, he manages the teams responsible for all of the data ingestion which feeds all Yes Energy solutions. He has over 10 years of experience building energy industry solutions and managing data operations for North American and European energy markets. When Eli isn't monitoring data streams, he is spending time with his 4 kids, playing piano, and getting outdoors to hunt and rock climb.
Namidu De Silva (Silva) is a graduate student at Minnesota State University, majoring in Geographic Information Sciences, going into his final semester while conducting research into power infrastructure and energy distribution networks. He is also the intern for the Power Infrastructure Group at Yes Energy, under the transmission team. He assists the PI teams in ensuring that Yes Energy has accurate and reliable power infrastructure data for the products and clients. He loves being outdoors, traveling, exploring new places and working out in his spare time.
April is the VP of People Operations. She leads our People and Learning & Development team
focusing on delivering the best employee experience while sustaining hyper-growth. April has 20+ years of HR experience in the software, biotech and food manufacturing industries which has taught her that regardless of the business or the work, everyone wants to be treated the same - with respect. Her passion is to put the human back into Human Resources. April enjoys traveling with her husband, reading, gardening, baking and playing the piano to relax.
Mr. Farley is the President of Live Power, which operates a proprietary network of patented sensors to measure power plant production and transmission line flows every 60 seconds. Live Power is wholly-owned by Yes Energy (www.yesenergy.com) – one the largest providers of power market data in North America. Mr. Farley is also on the board of Yes Energy. Previously, Mr. Farley was Senior Vice President of Cinergy Corp., (now owned by Duke Energy) where he was responsible for the Power Trading and Marketing group. Prior to joining Cinergy, Mr. Farley was President of the West Region at Reliant Resources (now owned by NRG Energy). He was also a consultant with McKinsey & Company, mainly focused on the energy sector. Currently, he serves on the board of directors for the Hines Global REIT and Live Power Intelligence. Mr. Farley graduated with highest honors from the University of Kentucky with a B.B.A. and received his M.B.A. with a concentration in finance and operations management from the Wharton School at the University of Pennsylvania. Prior to attending business school, he was a Captain in the U.S. Army.
Kevin Gallagher is a Product Manager at Yes Energy and has over a decade of energy trading experience. He earned his MBA from UNC Kenan-Flagler Business School with a concentration in Leadership and Strategy. His time as a trader gives him true insight into how to build tools that make your job simpler & more efficient. He enjoys spending time outdoors with his 4-year old daughter, skiing, running, cycling, and is currently working on upgrading his swimming skills.
Quinn Gray is the Associate Product Manager for PowerSignals at Yes Energy. He has been at Yes Energy for a little over 2 years. While he has recently been focused on the development of DART Constraints, he also has been working to redefine the PowerSignals Product Roadmap. Prior to this role, he brings six years of experience working in energy policy and with energy data. Quinn is an avid reader, storyteller, and dancer and enjoys any and all outdoor activities, particularly backpacking, skiing, and traveling across the West.
Jake Landis is a Product Solution Expert with Yes Energy, assisting customers in finding the right product solutions for their individual needs. Jake has 15 years of power market experience from real-time physical trading and asset management through financial trading in virtuals and FTRs.
Garrett has been working in power market data and advanced analytics since 2003. He currently holds the position of Director of Business Development & Partnerships at Yes Energy, where he leverages his experience to bring cutting-edge data and technology solutions to clients through our growing partner ecosystem. Prior to Yes Energy, he solved complex business problems as a data and analytics consultant at KPMG and Alteryx and prior to that managed data wrangling and product strategy for an energy information analytics platform provider. Garrett's education in geospatial analytics and long time interest in maps originally drew him to the energy industry.
Sam Lockshin is the Product Manager of the Data Products at Yes Energy, which deliver Yes Energy's high quality power market data catalog to customers using a variety of modern technologies. Sam has recently been working on adding more data pipeline tools such as change data capture and data lineage features to the Data Products. Sam works closely with Emily Merchant and the Data Engineering team to ensure Yes Energy's rich data catalog is available and easy to consume across the Data Products. He also has a passion for extracting value from data using modern data science and machine learning techniques and is just as passionate about getting on the road to visit customers. His background in geospatial and time series data analytics got him interested in energy markets. You can catch him at hot yoga, at the club dancing, playing piano or traveling to cool geological destinations. He also enjoys good a horror flick.
Michael McNair is the president of Yes Energy and one of its founders. Michael named the company based upon its commitment to being a positive force in the power industry, and a true partner to customers. Michael often warns new employees "be careful what you become good at, because that's what people in business will want from you!" And what people want from him and his friends at Yes Energy is hard work solving data problems in the unique but fundamentally important power markets. Equally important to Michael is providing a company culture where employees can take risks, learn to become leaders, and be themselves. In addition to his Yes Energy "passion project," Michael enjoys snowboarding, trail running, all kinds of music, and hopes to learn to surf. He loves doing these things or just hanging at home with his lovely wife and one or more dogs.
Emily is the Senior Product Manager for Market Data at Yes Energy, which involves supporting all of the ISO, public, and third party data in Yes Energy. This includes supporting data we already collect from existing sources, working with customers to determine what new data we should collect from new sources, and working with customers to determine what new data partnerships we should pursue. This past year Emily was heavily involved in bringing on two new partners: Enertel AI and Natural Gas Intelligence (NGI), which dramatically expanded the time series forecasts and natural gas data in our data catalog. Prior to Yes Energy, she worked for various companies in the energy industry, including Navigant Consulting (now Guidehouse), E Source, GDS Associates, and Energy Trust of Oregon. When Emily is not nerding out on the energy industry she enjoys biking, skiing, and traveling.
Nick began his career at Yes Energy six years ago as an intern for the Power Infrastructure team. Upon graduating from CU Boulder, he joined the Market Monitoring team as an analyst where he researched power market trends and assisted with new data collections. As the Associate Product Manager for QuickSignals, he now works closely with our customers and engineers to help implement the next generation of Yes Energy products. He's based out of our Boston office.
https://www.linkedin.com/in/reinhardt-nico/
Cliff Rose is a Senior Product Manager at Yes Energy focused on building products that help power asset operators and developers leverage wholesale power market data in their decision-making. He has ten years of experience helping companies navigate power markets in both a consulting, and software development capacity. Outside of work you can find Cliff engaging in stereotypical Colorado activities such as skiing, running, and biking.
Stephanie Staska is the Director of Trade and Risk Products at Yes Energy. In this role she works with customers to help solve their Middle and Back Office needs. She has worked in energy risk management and product management for the past 20 years, including time at Twin Cities Power, Cargill and Split Rock Energy. Stephanie received her MBA and her BSB in Actuarial Science from the Carlson School of Management at the University of Minnesota. She also enjoys spending time with her daughter and traveling.
As a founder and the VP of Product at Yes Energy, Isaac can answer all of your questions about the full suite of Yes Energy products and how they work together. Reach out to Isaac if you are interested in discussing new products or services that would help your business, or if you just want to learn more about the history of Yes Energy.
Grant Watson is a Market Analyst on Yes Energy's Market Monitoring team. He works hand in hand with the Market Data Operations (MDO) and Customer Support teams, focusing on the Southwest Power Pool RTO, California ISO, and Mexican Power Market. As a Colorado native, and University of Victoria alumni, he brings his background in economics and Spanish to the Market Monitoring team. When he is not researching new data and policy changes, you can find him slack-lining, rock-climbing, or doing leathercraft.
Michael Watson-Fore is a Data Engineer II on the Market Data Operation team. He and the MDO team are responsible for making sure all the data in our catalog is ingested properly, and in a timely manner. The team is constantly tweaking our data pipelines to adjust to market changes. Outside of work he likes to play guitar and build systems level software applications.
Jacquie Witte is the Director of Product Operations. She has been with Yes Energy for over 8 years in a number of different roles at the company. She enjoys working with customers and learning more about energy markets. Prior to joining the Yes Energy team, she worked on the RT trading desk and was a Transmission Analyst for ACES. Outside of the office, Jacquie loves playing volleyball, hiking and making wooden art pieces.
What came before the Big Bang?
Luis Gonzales
Luis is an Account Manager at Yes Energy. In his role, he manages the relationship with accounts west of the Mississippi, western Canada, and Mexico. He has over 7 years in providing commodity market intelligence through both SaaS and DaaS. He has a double BBA in Finance and Marketing from the University of St. Thomas in Houston, TX, and has an MBA in European Business Administration from Burgundy School of Business in Dijon, France. In his free time, Luis enjoys attending concerts and sporting events, as well as traveling around the world.
Back to top
The Energy Transition
Navigating a rapidly evolving grid and the critical role of timely and accurate information
The Energy Transition
Renewables and Batteries
Impacts of their explosive growth on power market dynamics
Renewables and Batteries
Energy Storage
Performance of deployments and what to expect in the battery space
Energy Storage
Technology Innovations
A discussion of AI, ML, Cloud Computing, and Enterprise Data Solutions in analyzing power markets
Technology Innovations
Regulatory Changes
An examination of recent and upcoming changes and impacts on trading and asset development
Regulatory Changes
Yes Energy Data and Features
Stay abreast of changes and maintain your power market analysis edge
Yes Energy Data and Features